See on Scoop.it – Global Consensus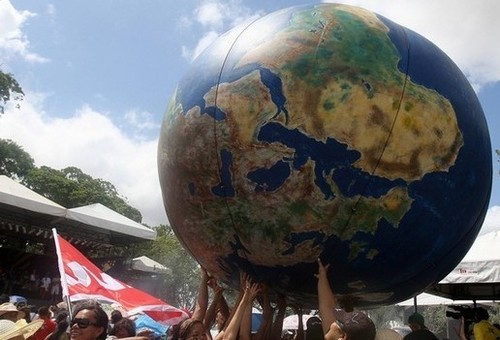 Let's pick a three-month span, perhaps throughout this coming spring, and unite our collective actions into an unprecedented Worldwide Wave that cannot be ignored by anyone.
The decentralized movement toward freedom is raging across the world. It cannot be stopped. The tipping point is near. Despite the lack of coverage in the mainstream media, actions are springing up on an increasing basis. A wave of transformation is rising. The zeitgeist is shifting in our direction.
The last time we all rallied together in a loosely knit collective fashion, the Occupy movement was born and the 99% meme brought the corruption of our political and economic system, along with the grotesque inequality of wealth, into mass consciousness in a profound and lasting way. It was the opening act, the awakening wave.
See on www.popularresistance.org