See on Scoop.it – Global Consensus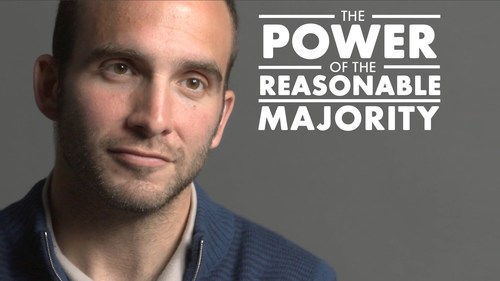 Ben Goldhirsh talks about an inflection point in how civil society exercises it's power and how the internet is helping to make that easier for everyone.
"We're all here in this thing together."
"It's a total inflection point in how things work."
"The team play that's starting to pop up is moving us toward more of a true democracy."
"You don't have to be angry to dig in; it's easy to dig in. Now it's so easy to have an impact."
"You've unlocked the power of the reasonable majority."
"I think it's game over for the unreasonable."
Ben Goldhirsh is Co-founder and CEO, of Good. Good is a global community of, by, and for pragmatic idealists working towards individual and collective progress.
Daniel LaLiberte's insight:
Ben tell why we are inevitably moving toward a true democracy, which, in my mind, is a global consensus, acting as one global mind, composed of all the individual minds being most fully and fairly expressed. The reasonable majority is a super majority, an agreement among most people that is not about suppressing any minority views, but understanding all viewpoints for what we can all learn from them.
See on www.youtube.com